Our Fine Selection of beverages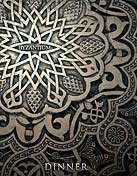 Byzantium was Toronto's first official "Martini Bar". Our extensive martini list is often imitated but never with the same flair or results as from our team of bartenders. With our wine list, we strive to offer diversity, quality, and some rare finds all at reasonable mark ups. Our goal is quality served up with panache. Enjoy!
Please window shop your favourite beverages by selecting from the list below.
Mojito/Caipirinha Madness
Scotch
$5.97
$5.97
$5.97
$7.74
$7.74
$8.63
$7.74
$9.95
$10.65
$11.95
$6.19
$8.63
$11.95
$21.00
Bottle Service
$160
$165
$165
$170
$200
$170
$260
$260
$190
$190
$225
$190
$160
$160
$225
$280
$160
$190
$190
$205
$150
$150
$20
Wines By The Glass
$10.50
$10.50
$10.25
$10.50
$9.00
$8.00
$11.00
$10.50
$12.50
$10.50
$12.25
$12.50
$11.50
White Wines
$50
$55
$40
$55
$40
$50
$35
$40
$30
$45
Red Wine
$50
$55
$65
$40
$70
$65
$50
$60
$45
$45
$55
$50
$50
$50
$50
$60
$40
Champagnes & Sparkling Wine
$7.25
$60
$55
$35
$100
$110
After Dinner
$6
$8
$9
$8.90
$10
$13
$10
$19
$10
$11.95
$6.86
$7.00
$8.90